A facet of Polyhedric.com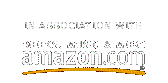 The award-winning virtual sampler for Windows

The Mellosoftron is a low latency, fully programmable virtual sampler.
It can be controlled from a MIDI keyboard, a sequencer or any MIDI file player.
No wavetable card is required. Any entry-level 16 bit sound card will do just fine, as long as it supports the Windows DirectSound API.
The Mellosoftron's integrated patch editor lets you edit all instrument patches and create new ones from scratch.

@ tout pour
la musique
Since it uses the same patch format as WAVmaker and the MIDInight Express, the Mellosoftron is also the ideal tool for the creation of your own soft synth instruments.
Add the Ace of WAV synthesizer and sound editor and it's like having a complete recording studio inside your PC!






@ NTWare!