A facet of Polyhedric.com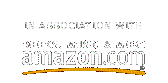 TM
The

FREE

emulated wavetable MIDI player and renderer for Windows
The MIDInight ExpressTM is a FREE, programmable, software wavetable MIDI player and MIDI to WAV renderer.
No wavetable card is required. Any entry-level 16 bit sound card, or even the simple sound circuits found in most laptops, will do just fine.
Since the MIDInight Express supports the same patch format as the Mellosoftron virtual sampler, you can use it with your own instrument sounds! Add the Ace of WAV sound editor and synthesizer and it's like having a complete recording studio inside your PC!
Download the MIDInight Express...
... and if you need a ready-to-use, inexpensive General MIDI and GS sound library, don't forget to check out the